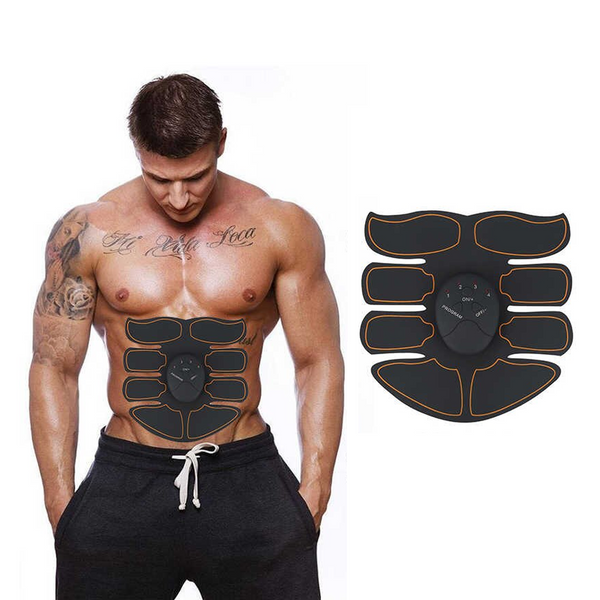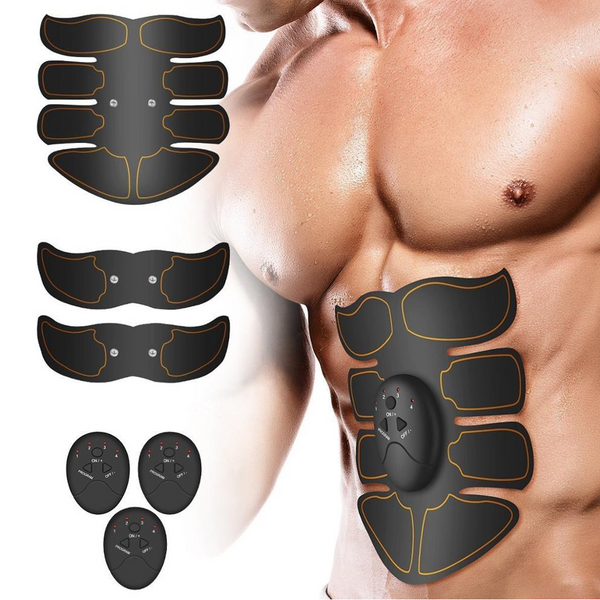 Made of high quality Polyurethane (PU) material, close to your skin, good touching feeling and non-toxic.A physical workout device for enhancing your muscles make you can good body shape without even lifting a finger.
Use your nail or a coin to turn the battery cover.

Insert 3 AAA batteries, making sure they're facing the right way.

Connect the main device to the gel pads.

Attach it to your abs, arms, waist, or legs.

Press the desired button to start the exercise. Push the ON/+ to increase intensity. There are 6 modes and 10 intensities to help tone, tighten, and strengthen your abs. Each EMS machine can be adjusted individually. You can select a different mode and intensity respectively to meet your desired muscle training effect.

An indicator light will flash 3 times and automatically turn off the machine about 5 seconds later if you do not attach the device to your body.