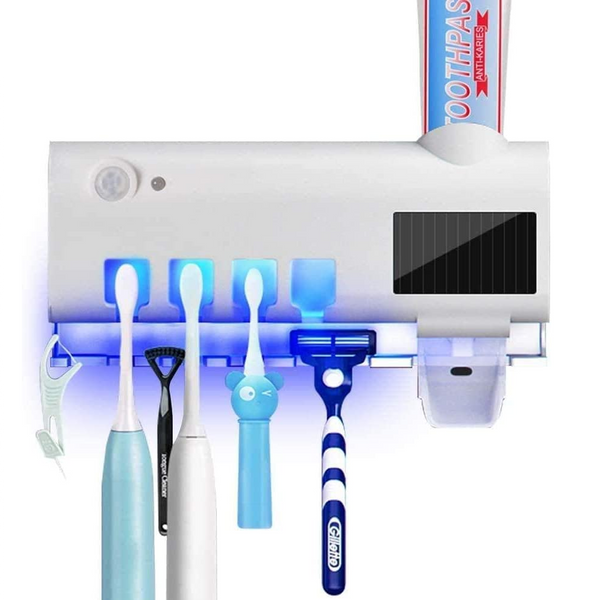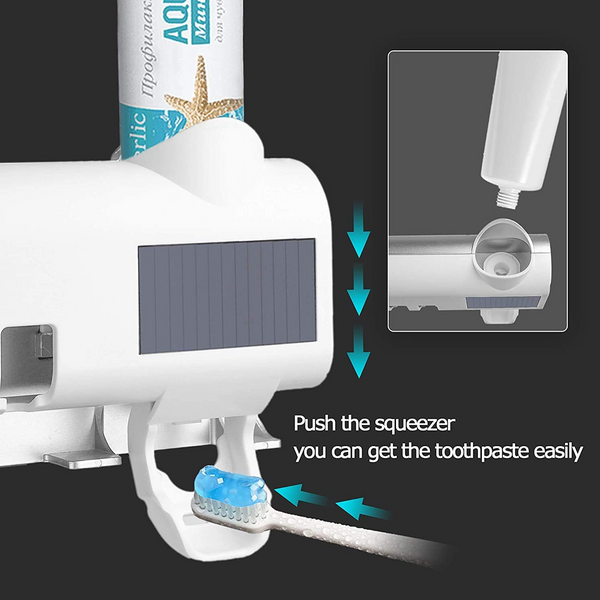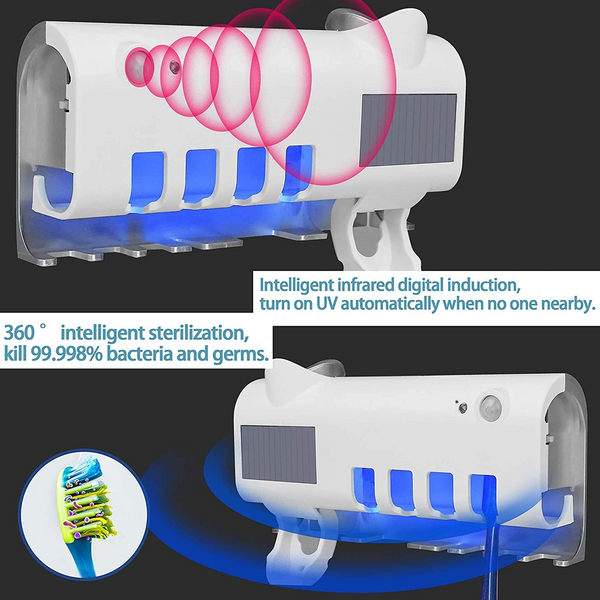 ★★ Easy to use ★★ The toothbrush sanitizer must be installed on flat and smooth wall ,ceramic , metal or mirror, and ensure the place where it is installed and stickers are dry . Only spend 1-2 minutes to install , tape stick on the bathroom wall and then hang up and pick up the toothbrush holder freely .


★★Sterilization Effect 99.9% ★★ - This toothbrush sanitizer with UVC light deeply sanitizer your toothbrush. Toothbrush Sanitizer can clean 99.9% of the bacteria on the toothbrush. UV toothbrush sanitizer ensures that your family members have clean toothbrushes.


★★ Multifunctional Design ★★ Toothbrush sanitizer and holder ,include ①4 pcs toothbrushes , suitable for electric / regular toothbrush ; ②1 automatic toothpaste dispenser , convenient to use ;③5 storage slots ,you can hang items you want to hang behind, such as razors, dental floss, tongue scraper etc.


★★ Recharging by Light Energy + USB Rechargeable ★★Toothbrush sanitizer with built-in 2600mAh lithium battery and solar panel .Toothbrush sanitizer recharging by light energy, by using the amorphous silicon thin-film solar panel with golden lines. USB Rechargeable , Toothbrush Sanitizer can be USB charging, You can choose between 2 charging modes . Can work for more than 30 day and even longer after full recharging.