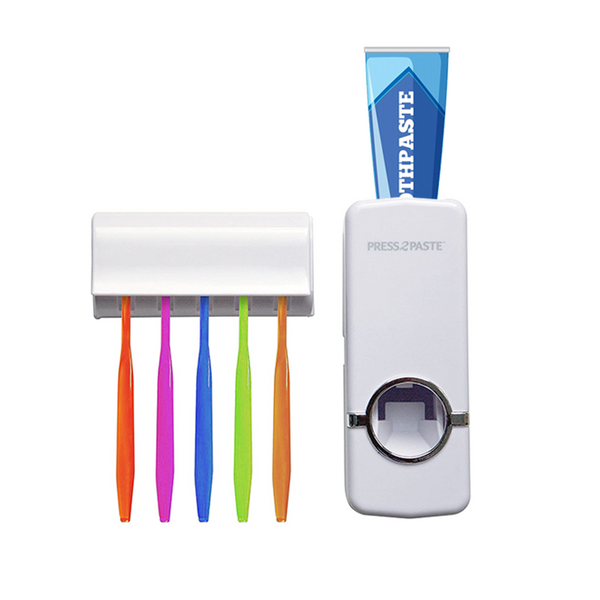 The Toothpaste Dispenser is a convenient and hygienic device designed to simplify toothpaste usage.
It features an automatic mechanism that dispenses the perfect amount of toothpaste with a simple press or touch.
The dispenser is compatible with most standard toothpaste tubes and can be easily refilled when needed.
It helps eliminate wastage and ensures that every drop of toothpaste is utilized.
The Toothpaste Dispenser is easy to install and can be mounted on the wall, saving countertop space and keeping your bathroom organized.