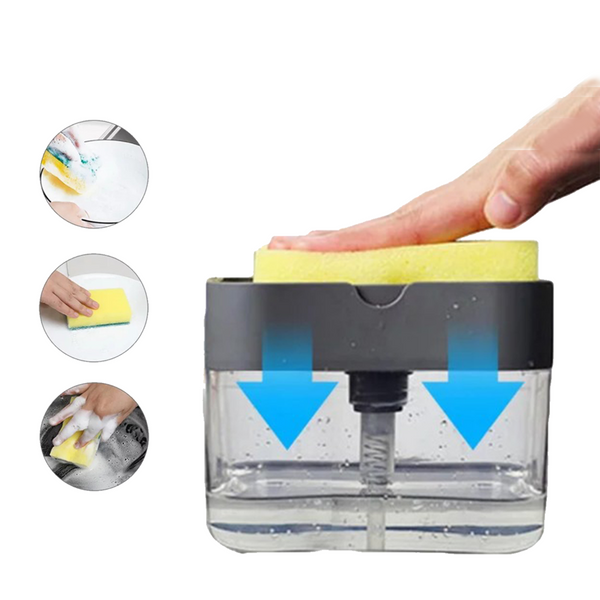 The Soap Pump & Sponge Caddy is a versatile and space-saving accessory for your kitchen or bathroom sink.
It combines a soap dispenser and sponge holder in one convenient unit, keeping your countertop organized and clutter-free.
The soap pump dispenses liquid soap or dishwashing detergent, while the attached sponge caddy provides a convenient place to store your sponge or scrub brush.
The caddy is designed with drainage holes to allow excess water to drain, keeping your sponge dry and preventing bacterial growth.
The Soap Pump & Sponge Caddy is easy to refill and clean, making it a practical and hygienic solution for your cleaning needs.