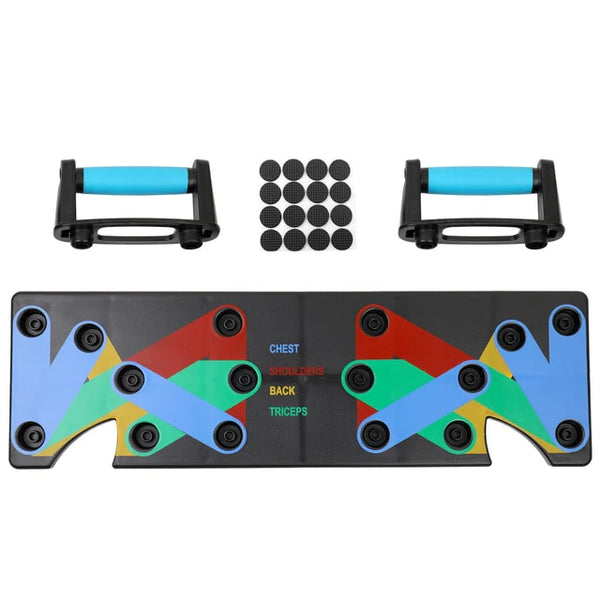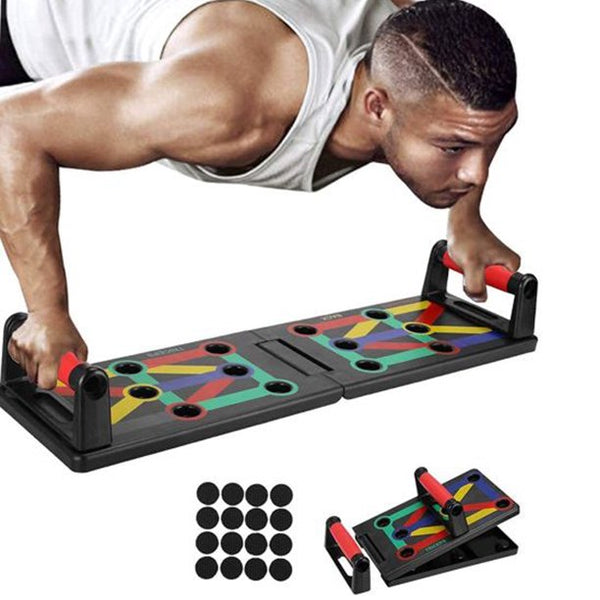 The 9-in-1 Push-Up Board is a versatile fitness tool designed to target and strengthen multiple muscle groups during push-up exercises.
It features a specially designed board with color-coded sections, each targeting different muscle groups, including chest, shoulders, triceps, and back.
The board offers various grip positions and angles, allowing you to customize your push-up routine and challenge different muscle fibers.
It provides a stable and non-slip surface, ensuring safety and stability during workouts.
The 9-in-1 Push-Up Board is compact and portable, making it convenient to use at home, in the gym, or even while traveling, providing a comprehensive upper body workout in one tool.