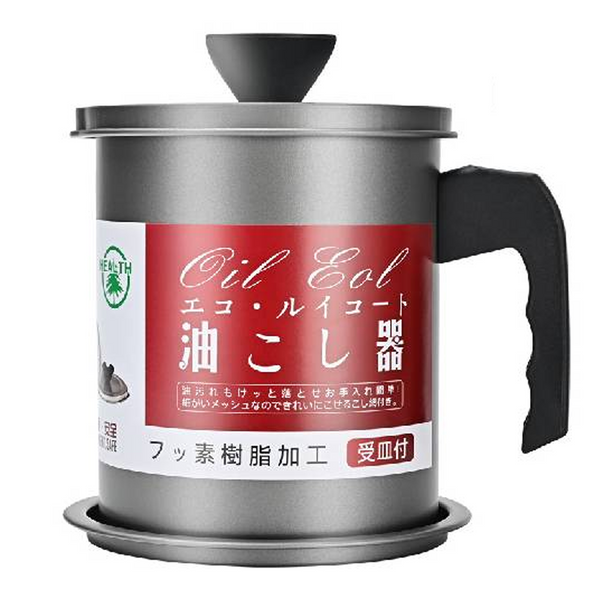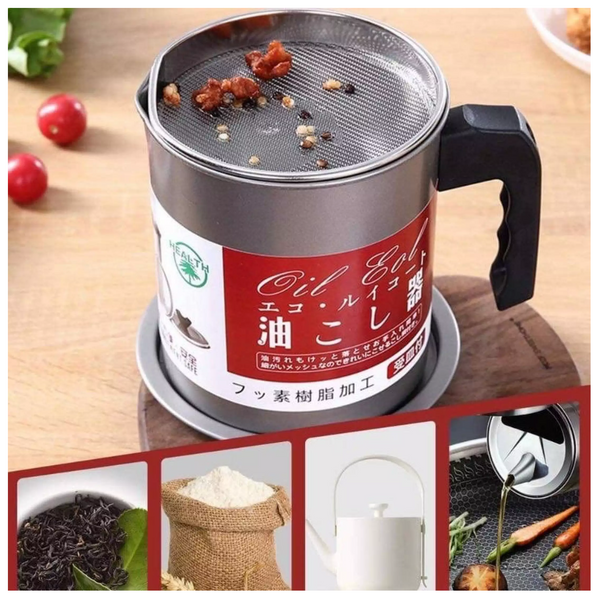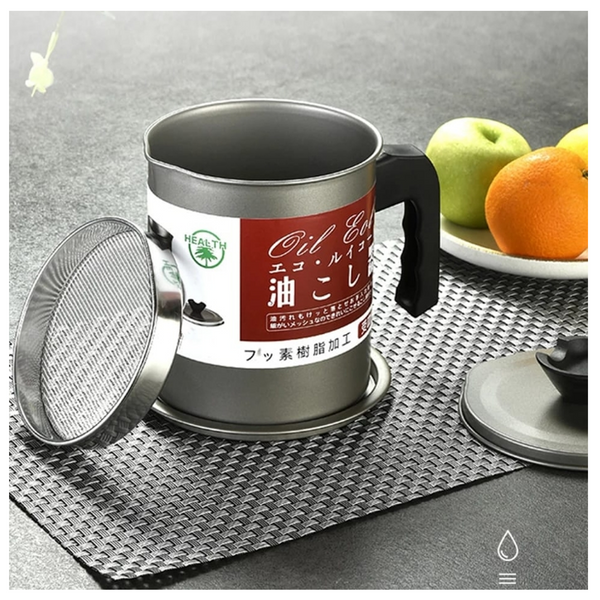 A TIDY & ORGANIZED KICHEN NEEDS IT! The dust-proof lid covers the pot well and ensures the stored cooking oil in a clean status. The drip-free spout helps you to pour over the oil and leaves no oil residue on the outside of the pot. The base plate keeps oil splash away from the table top.


IDEAL SIZE FOR KITCHEN USE. The 1.6L grease strainer is big enough to store cooking oil and perfect for normal kitchen using. Meanwhile, the pot is lightweight enough for one hand operation.


SAFELY STORE YOUR COOKING OIL. With this oil pot, you can strain and store flavourful cooking oil, coconut oil, pan grill and bacon grease. On-Stick design. The pot lid keeps your cooking oil clean for daily use.