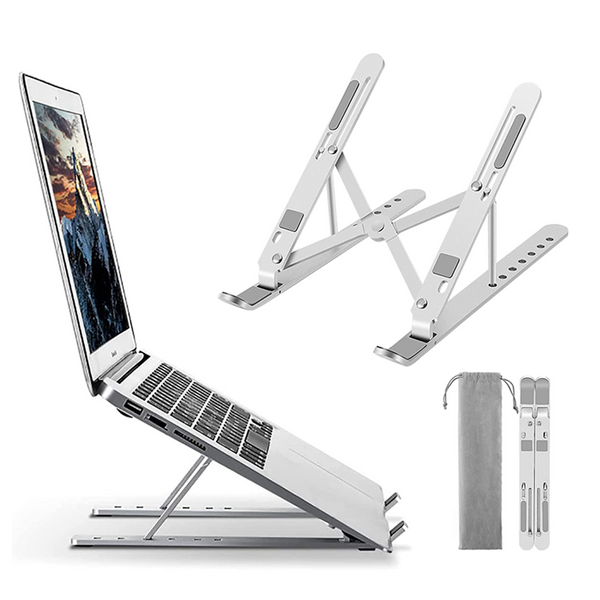 The Laptop Stand Aluminium is a versatile accessory designed to elevate and improve the ergonomics of your laptop.
It is made from lightweight and durable aluminium material, providing stability and longevity.
The stand features an adjustable design, allowing you to customize the height and angle of your laptop for a more comfortable viewing experience.
It helps promote better posture by raising your laptop to eye level, reducing strain on your neck, back, and wrists during extended periods of use.
The laptop stand aluminium is portable and collapsible, making it easy to carry and set up anywhere, whether at home, office, or while traveling.