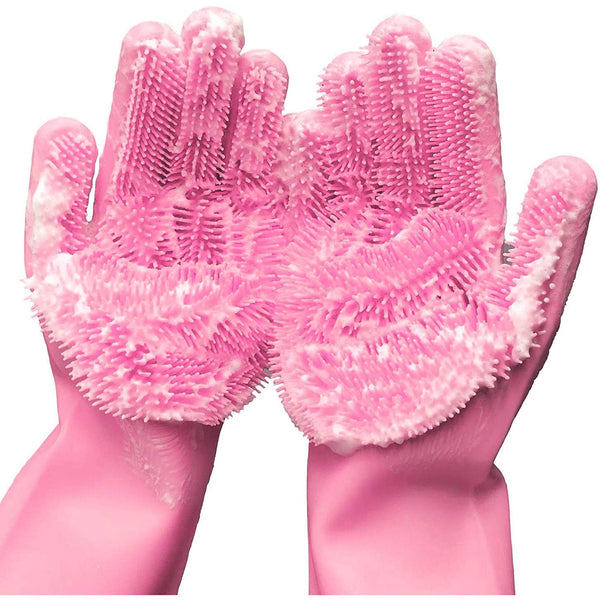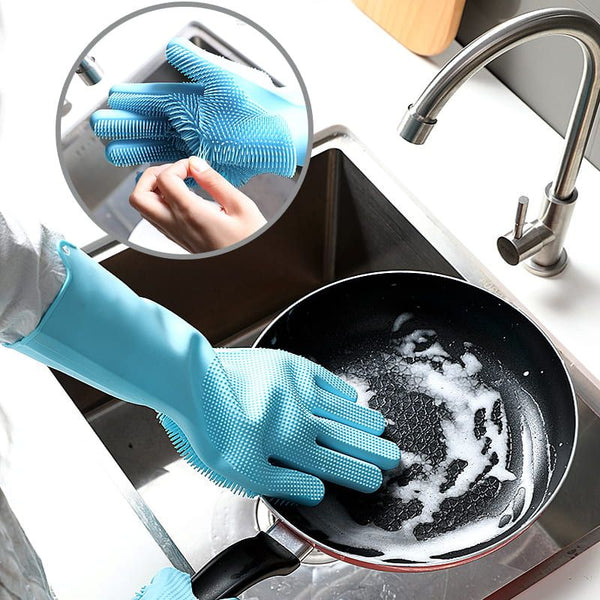 The Kitchen Magic Brush Gloves are innovative cleaning gloves designed to simplify kitchen cleaning tasks.
They feature built-in scrubbing brushes on the palms and fingers, allowing for effective cleaning and scrubbing without the need for additional tools.
The gloves are made of high-quality and food-grade silicone material, which is durable, heat-resistant, and easy to clean.
They provide a comfortable and flexible fit, making it easy to maneuver and reach difficult-to-clean areas.
The Kitchen Magic Brush Gloves are ideal for various kitchen cleaning tasks such as washing dishes, scrubbing pots and pans, and cleaning fruits and vegetables.