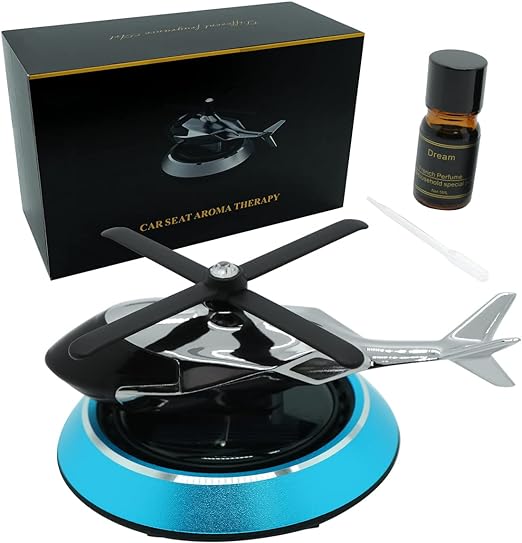 Solar Rotating - Using solar energy to drive an intelligent rotating diffuser, as long as there is sunlight can be automatically rotated to accelerate the diffusion of the aroma, without batteries and charging, save energy and protect the environment.

More Fun To Drive - The car air freshener can not only effectively purify the odor in the car and keep the air fresh, but also concentrate the driver's attention, and relax your mind on the go.

Exquisite Appearance - Cool helicopter appearance made of aviation aluminum alloy, combined with solar energy rotation, can relieve your visual fatigue after driving for a long time.

Anti-Slip Design - The design is simple and easy to use and won't block your view in the car.