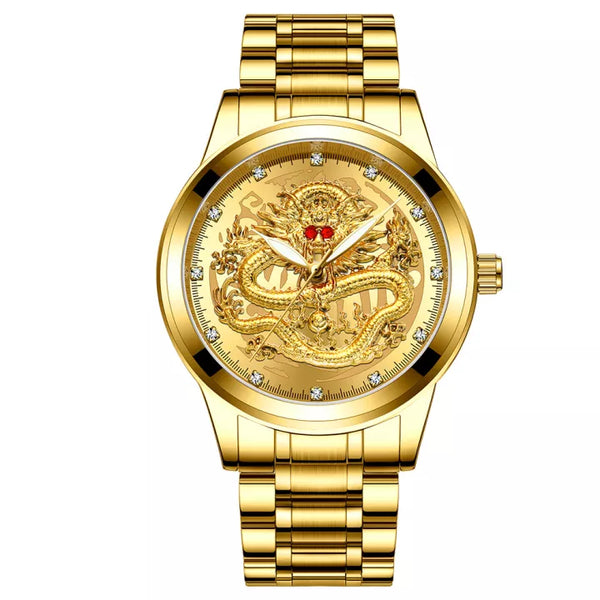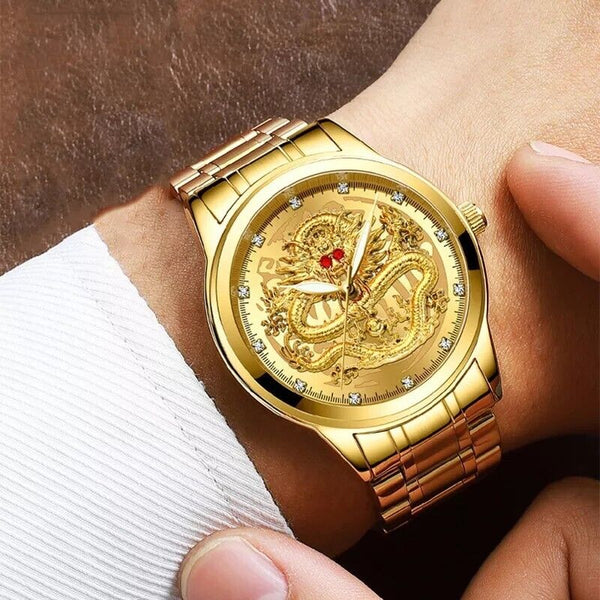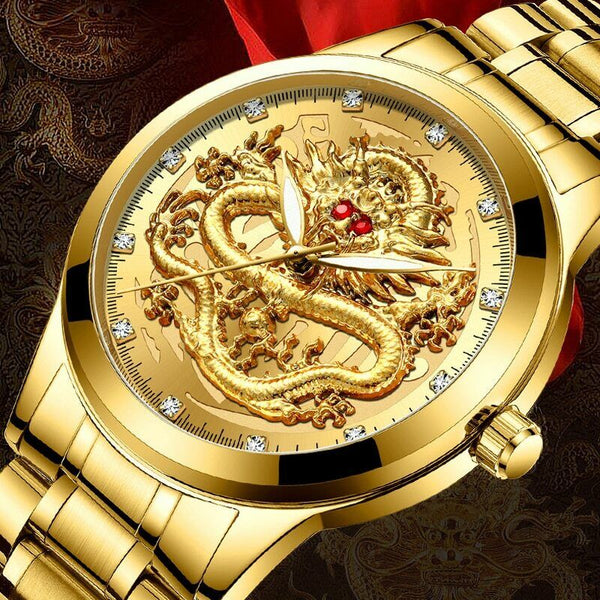 The Golden Dragon Men's Watch is a stylish and sophisticated timepiece designed for men.
It features a sleek and elegant design with a golden dragon motif on the dial, adding a touch of luxury and uniqueness.
The watch is made with high-quality materials, including a durable stainless steel case and a comfortable leather strap.
It offers precise timekeeping with reliable quartz movement, ensuring accurate and consistent time display.
The Golden Dragon Men's Watch is a statement accessory that combines functionality and fashion, making it a perfect choice for any occasion.