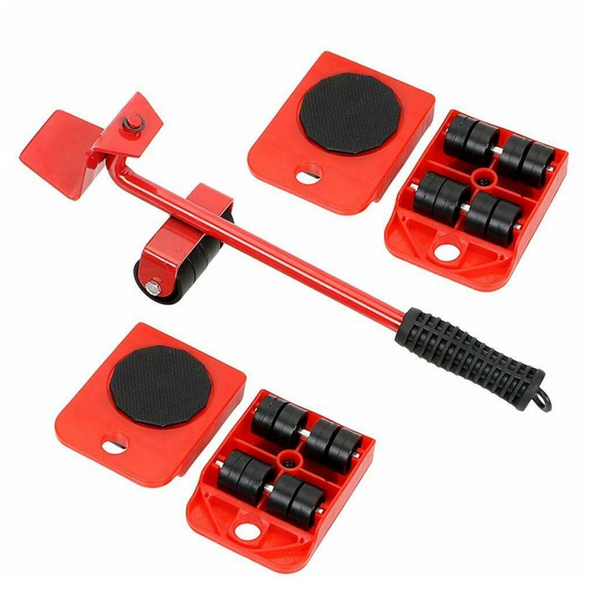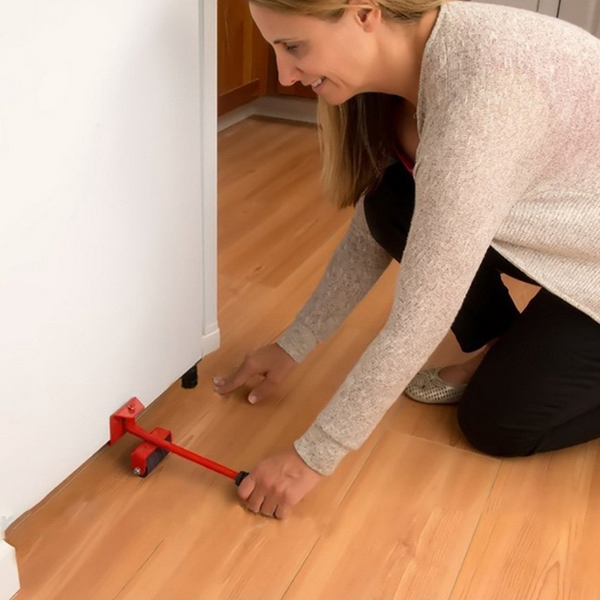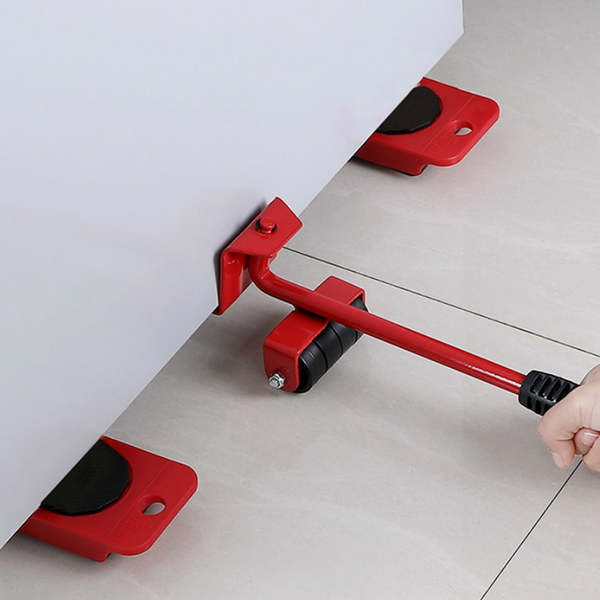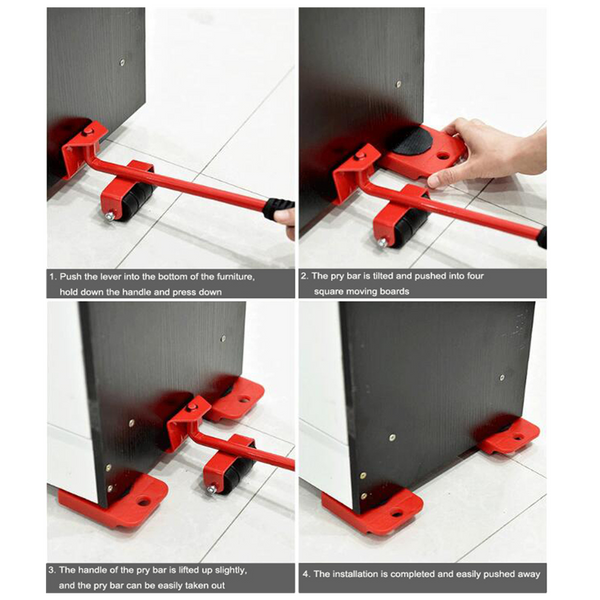 This item includes 1 furniture lifter and 4 universal pulley with elegant appearance and fine workmanship.

The shifter lifter and the remover roller of the scroll wheel are great moving tools.
Ergonomic design, so easily lift and move your heavy furniture and appliances, one-hand operation, no tools needed.

It can bear 200kg, so you can easily move heavy furniture or appliances.
Compact size, it is easy to carry and store, saving space.

Suitable for use on hard wood floors, carpet, convenient to move sofas, bookcases, tables, chairs, beds, piano, refrigerator, cabinets and more.