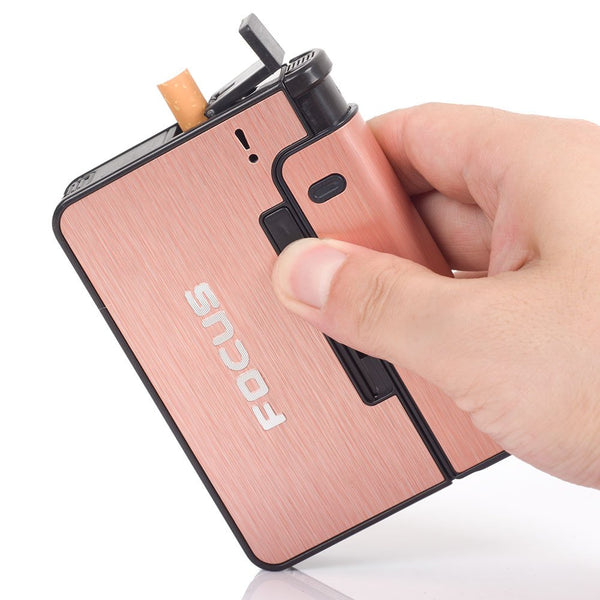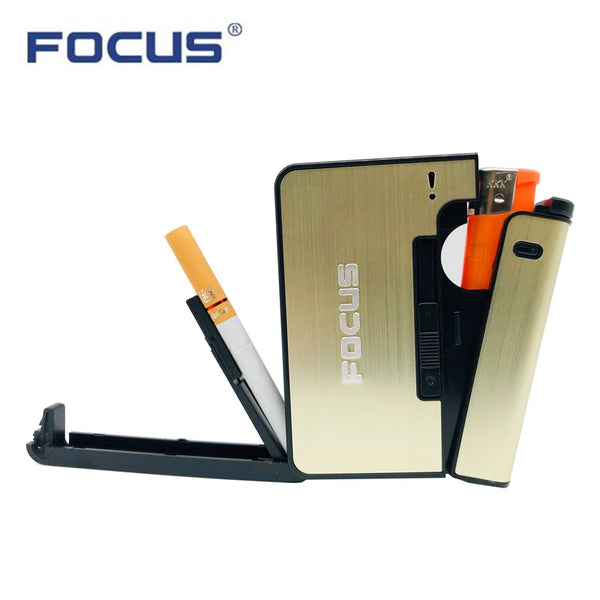 The Focus Cigarette Case with Lighter is a practical and compact accessory designed for smokers who want to keep their cigarettes organized and have a built-in lighter for convenience.
It features a sleek and durable cigarette case that can hold a standard pack of cigarettes, keeping them protected from damage and preventing them from getting crushed or bent.
The built-in lighter eliminates the need to carry a separate lighter, providing a convenient and easily accessible way to light cigarettes whenever needed.
The case is typically made from sturdy materials such as metal or leather, offering durability and long-lasting use.
The Focus Cigarette Case with Lighter is a stylish and functional accessory that combines the benefits of a cigarette case and a lighter, making it an ideal choice for smokers on the go.