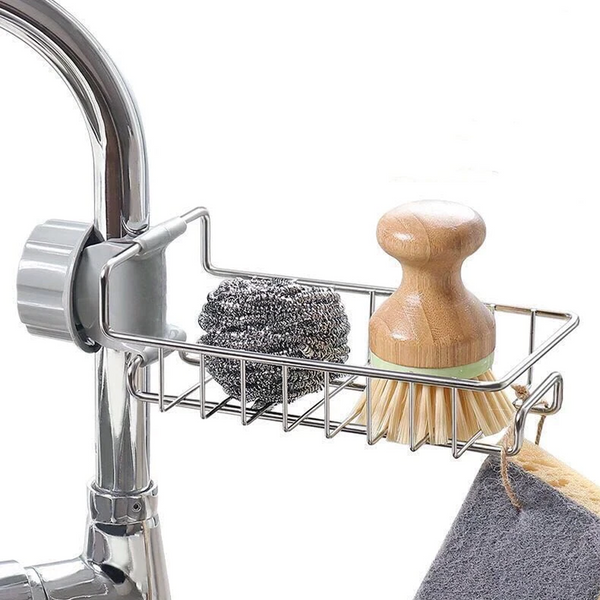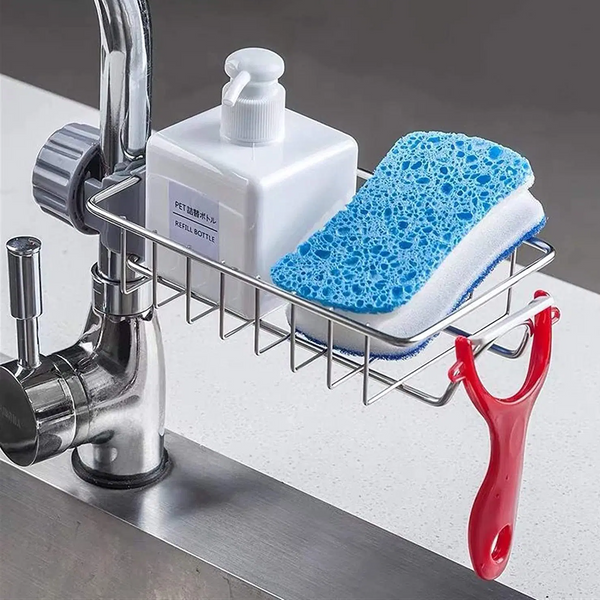 The Faucet Storage Rack is a clever and practical accessory designed to maximize space around your kitchen or bathroom sink.
It features a sturdy and adjustable rack that attaches to your faucet, providing additional storage for small items such as sponges, scrub brushes, and dish soap.
The rack is easy to install without the need for any tools, and it securely holds items in place, preventing them from slipping or falling into the sink.
The Faucet Storage Rack helps declutter your countertop, keeping essential items within reach and organized.
It is made of durable and rust-resistant materials, ensuring long-lasting performance and easy maintenance.