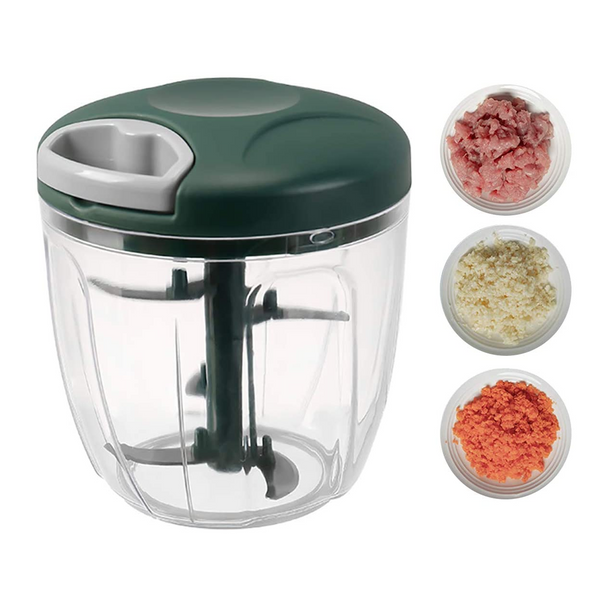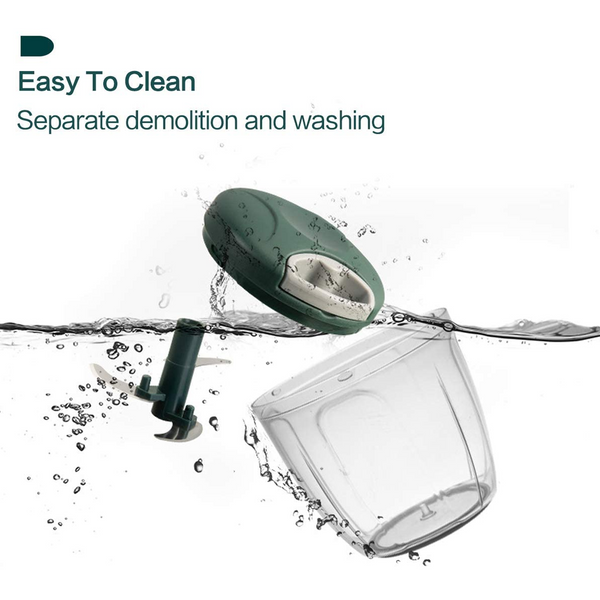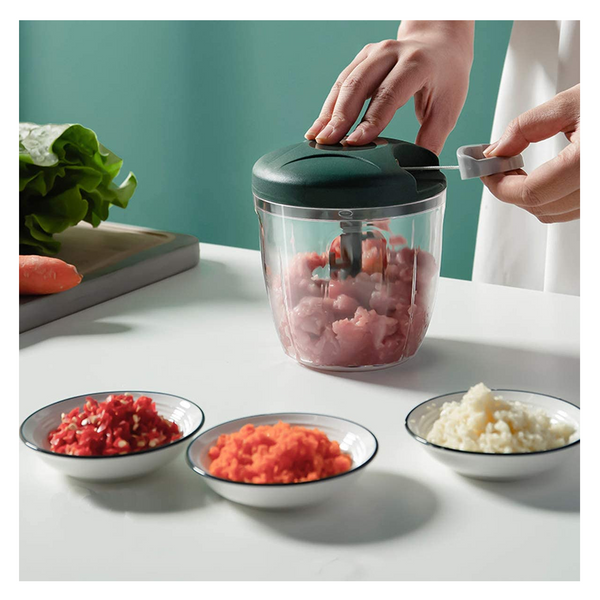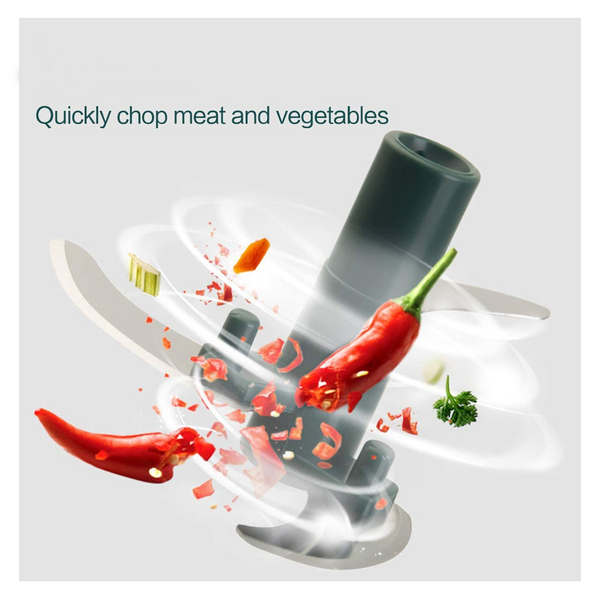 1.Clean and cut the ingredients into a transparent box
ingredients.
Close the cover
2. Close the cover and tighten it to prevent spills.
Pulling the chopped food
3. Press the upper cover and pull the chopped food, to control the size of the chopped food according to your needs.
Enjoy the results
4. Open the cover to enjoy the results.