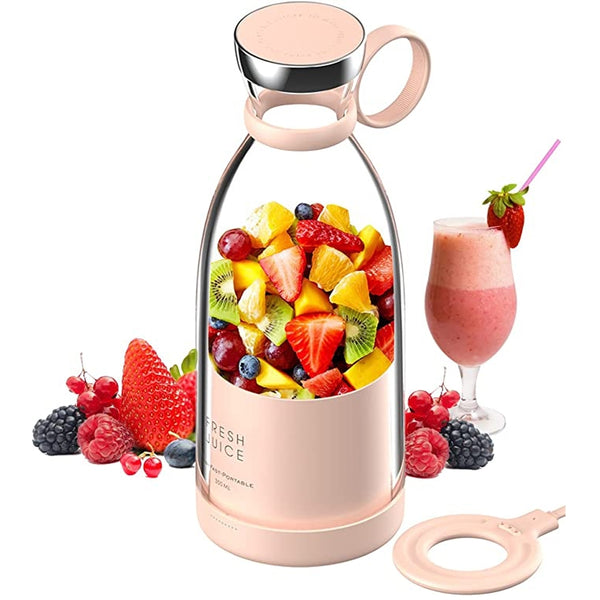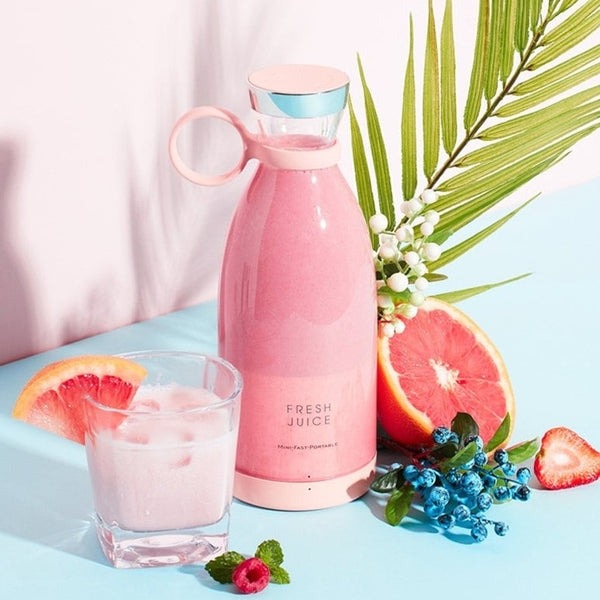 Product Size: 3.23X3.23X8.59 inch Product Weight: 490g Bottle Capacity: 350ml Bottle Shell Material: Food Grade ABS Charging Time: About 3-5 Hours Full charged using time: 8-10 Times Battery Capacity: 1400mAh 7.4V

Product Discription:-
1. It has 1400mAh large capacity rechargeable battery.
2. It is designed for making smoothie, juice, milkshake, baby food, shakes, protein shaker        etc. 3.It is easy to carry in school, office, parks, camping.
4. It can easily be charged by laptop, power bank, computer, car or any other usb device
5. Shake the bottle to make the juice more delicate.