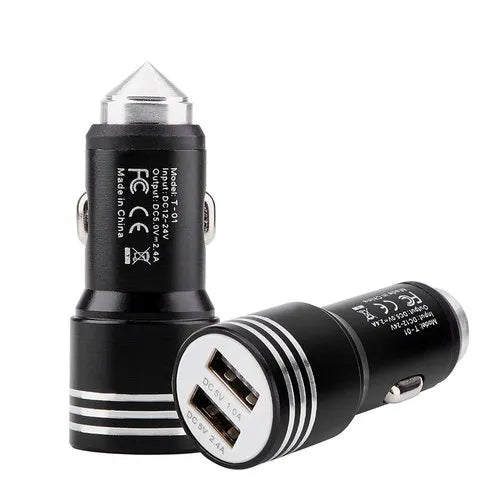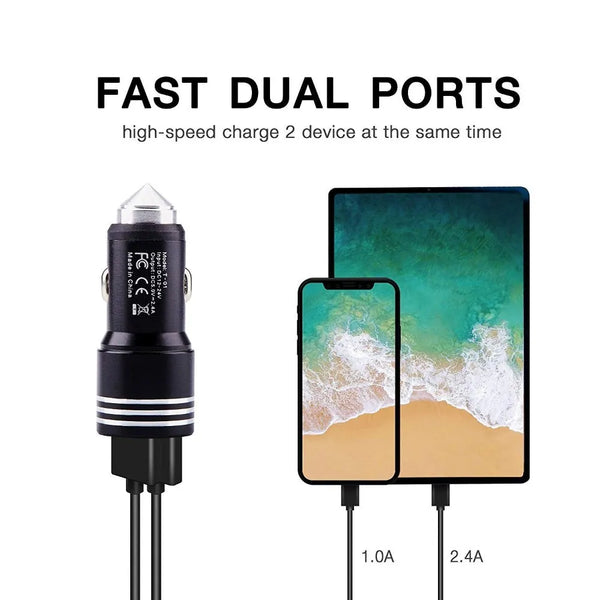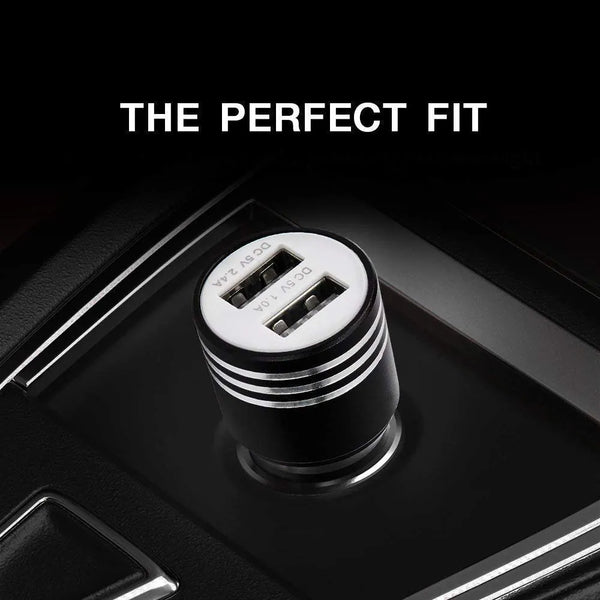 The car charger is built with Smart charge technology which detects the connected device and charges it at its maximum speed. Two Smart USB ports: One port can deliver 2.1 A to a combined total of 3.1A.  

This will allow you to charge your tablet and phone simultaneously to a combined output of 3.1A. All round safety. 
The built-in safety checks, make sure your connected device is safe from any output fluctuations.  

Connector Independent The car charger works with Lightning, Micro USB and Type C cables allowing you to charge all mobile devices including tablets.