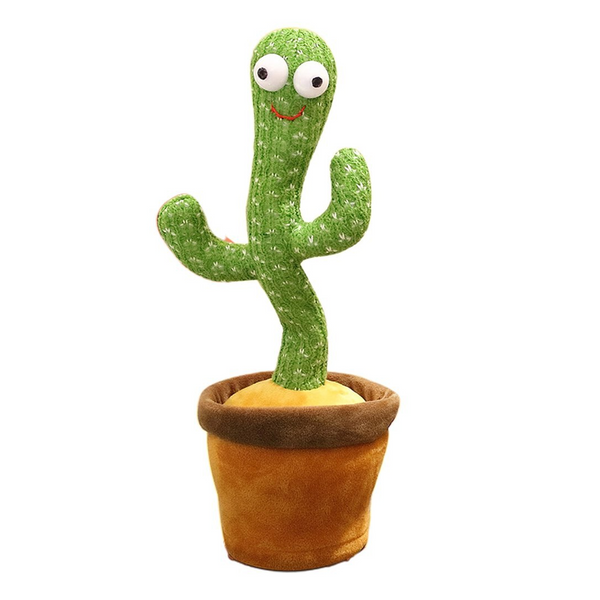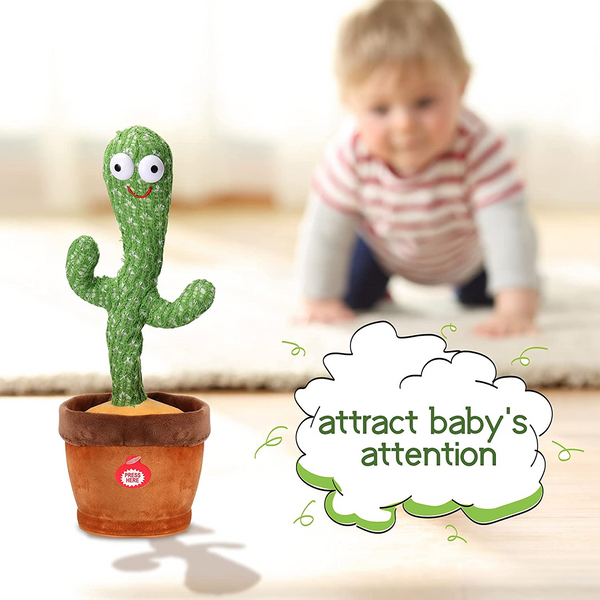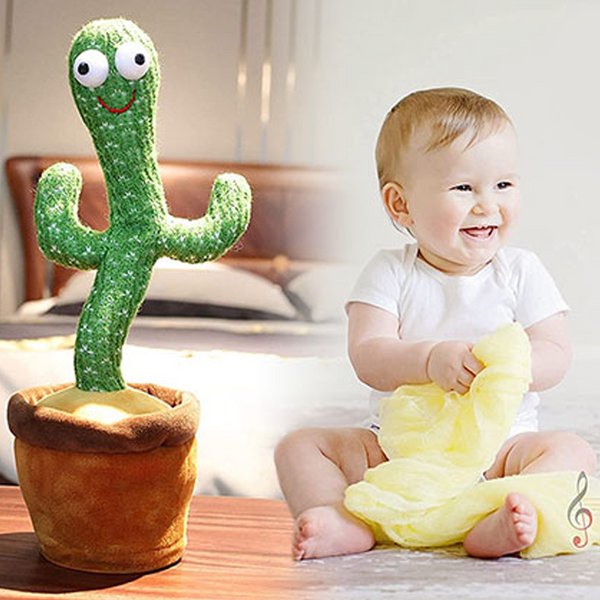 【Singing and Dancing Cactus Toys】The cactus toy can sing 120 cheerful songs, bringing you a happy mood. At the same time, it can also dance. Every time it sings, and its body will also swing with the flashing of the lights, which is very interesting.
【Talking Cactus Toy】In addition to singing, dancing and glowing, our cactus toys can also record and repeat what you say. The sound is not your original sound, but by processing and repeating what you have said in a very funny tone, which brings you and your family great times of joy and fun.
【Multi-Functional and Fun】Cute expression with big eyes, flexible body, funny dancing, and perfect shape. It is not just a toy that can amuse everyone, it can also be used as an ornament. Especially, it can attract babies' attention very well using as an early education toy.
【Easy to Operate】Designed with a USB charging port and provide a charging cable, this toy is rechargeable, which saves you the trouble of buying and installing and replacing the battery. You just need to press the label button one the cactus, it can sing and press repeatedly to switch to the next song.
【Perfect Gift for All Ages】Cactus plush toy perfect accessory for home decoration. It's the best idea for a birthday or holiday gift for kids, friends or family. You can record your birthday wishes and give it as a gift with voice to your friends or relatives, making it the most unique gift.