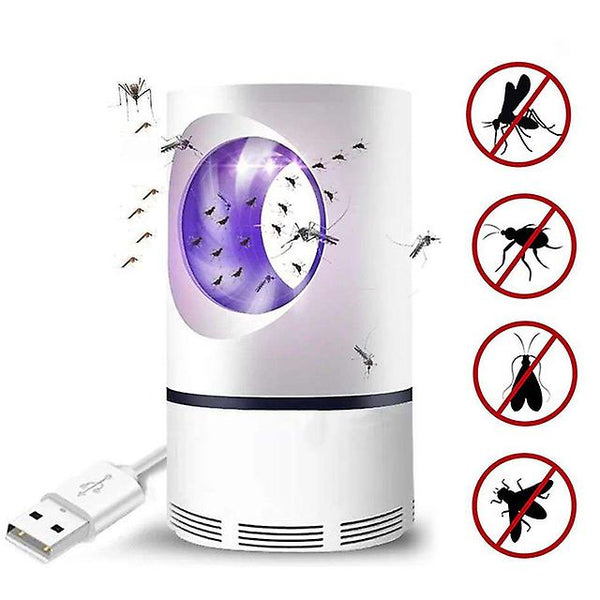 Super Safe: The UV Light Mosquito Killer, no radiation, no noise, no toxicity or no chemicals. Safe for children, pregnant women, the elderly, pets.

Easy to Use: This practical mosquito trap is easy to use and can be connected to any device with a USB port or conventional adapter ( not included in this product).

Easy to Clean: Say goodbye to unsanitary products that cannot be cleaned properly! This mosquito and flies killer trap has a buckle design that can be easily disassembled and cleaned regularly.