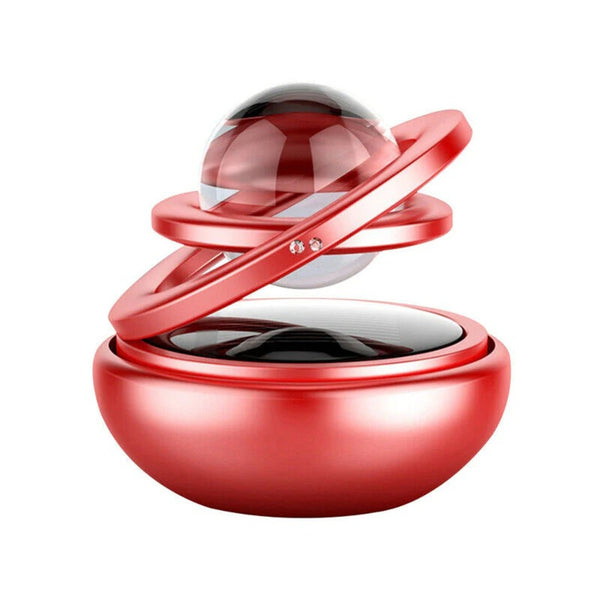 Air Freshener for car has concentration and extraction of natural flower and fruit tree raw materials.

 Using solar energy to drive intelligent rotating purifier, as long as there is sunlight can be automatic rotated to accelerate the diffusion of the aroma.

 Made of light luxury alloy, the shape is mini and elegant. It will not block your sight in the car, and can be used as a car interior.