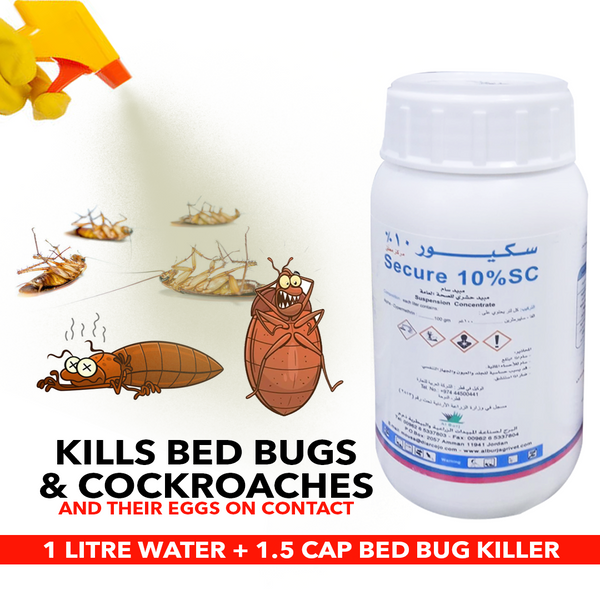 The Bed Bug & Cockroach Killer is a powerful insecticide formulated to eliminate bed bugs and cockroaches.
It is designed to target and kill these pests on contact, providing effective and fast-acting results.
The killer comes in a convenient spray bottle for easy application in targeted areas where bed bugs and cockroaches are present.
It is suitable for use in homes, hotels, apartments, and other areas infested with bed bugs or cockroaches.
The Bed Bug & Cockroach Killer is designed to leave no stains or residue, making it safe for use on various surfaces.