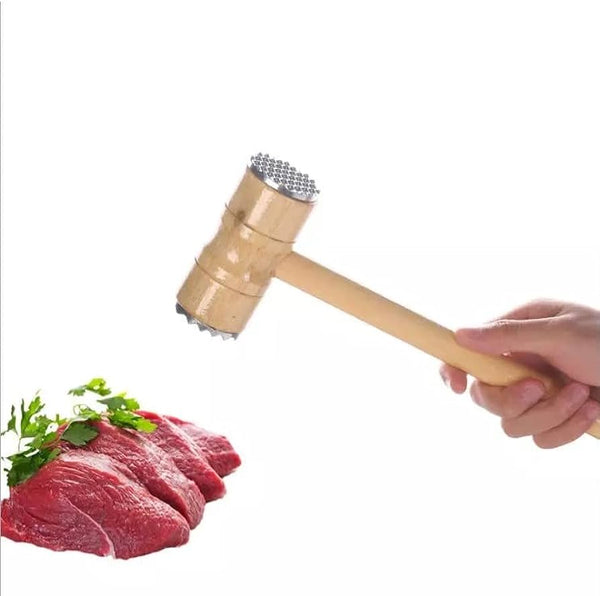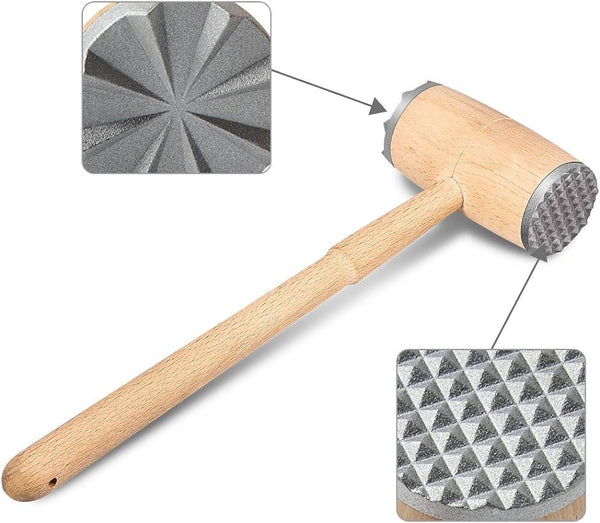 Two in one: Double sided mallet style makes it multi-functional. Use the textured side to pound tough cuts of meat and the smooth side for flattening chicken cutlets to complement any culinary adventure.

High Quality: The tenderizer meat hammer is made from wood with aluminium heads for durability, easy to hold, lightweight and perfect size.

Wide Range Use: Perfect for Tenderizing meats, Such as pork, chicken breasts and beef. Ideal for restaurants, hotel as well as home use.