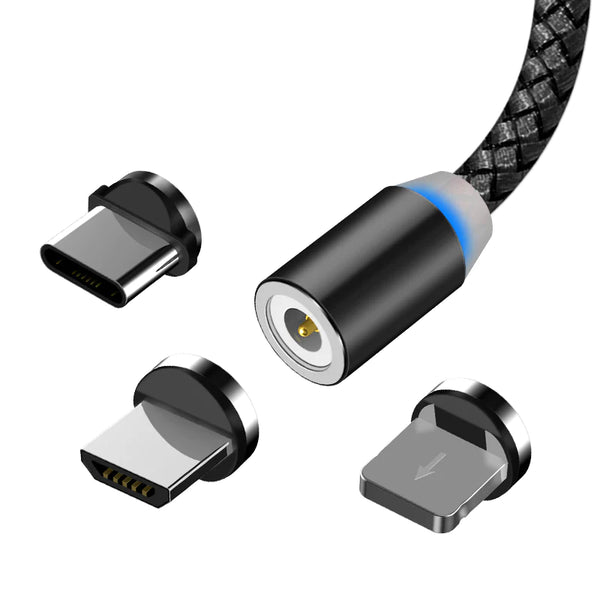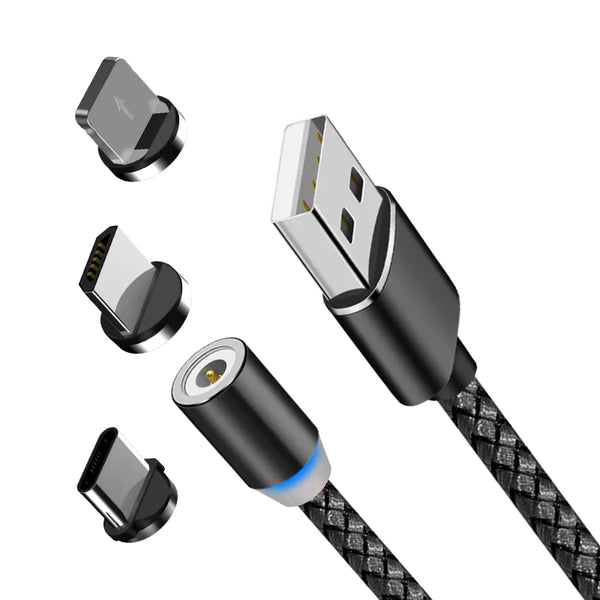 This magnetic charging cable can be rotated 360 degrees and also 180 degrees, from straight charging to 90°L shape charging to make charging more convenient while you are using your device.

The magnetic charging cable has strong magnetism, enough to bear the weight of a smartphone, to avoid the device from falling and causing you losses.

The magnetic charging cable come with Micro-USB, Type-C, and i adapters to meet your everyday charging needs!Note that the i charging head is single-sided charging, please put the side with the arrow up.