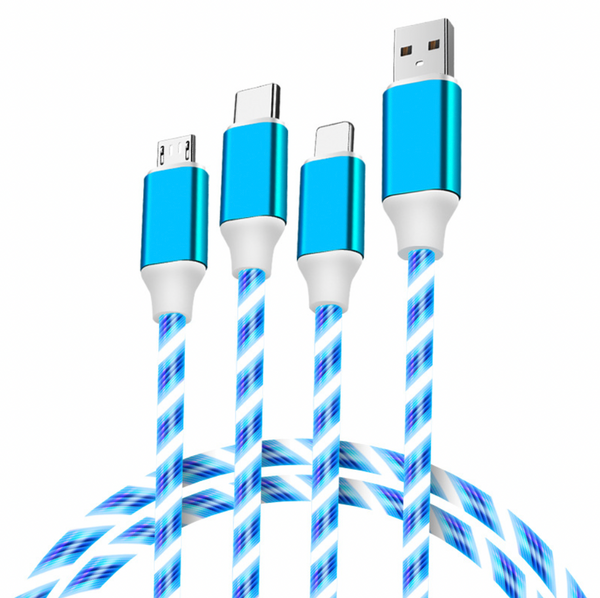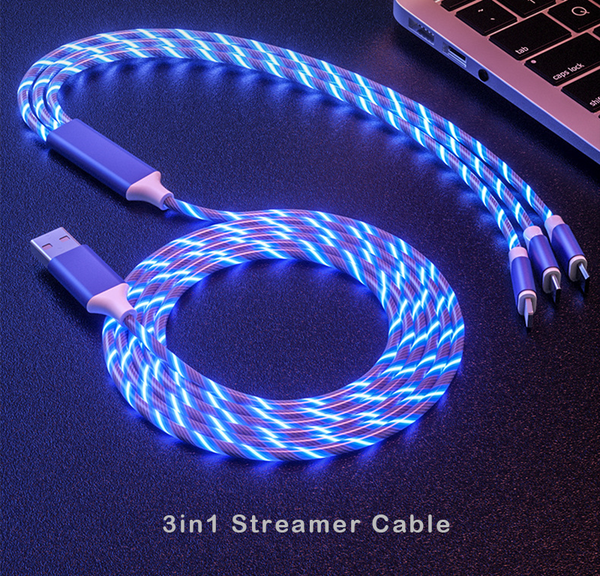 Only 1 cable for your daily charging needs. Travel, office, car or home, make your life more convenient and easier.


 Multi charging cable has 3 different charging ports, micro USB, USB type C plug and phone.

The innovative flowing LED effect makes charging more fun and beautiful illumination.

Soft flowing light that helps you relieve stress while listening to songs, drinking coffee or reading books.

The LED USB cable makes it easier to find your phone in the dark.