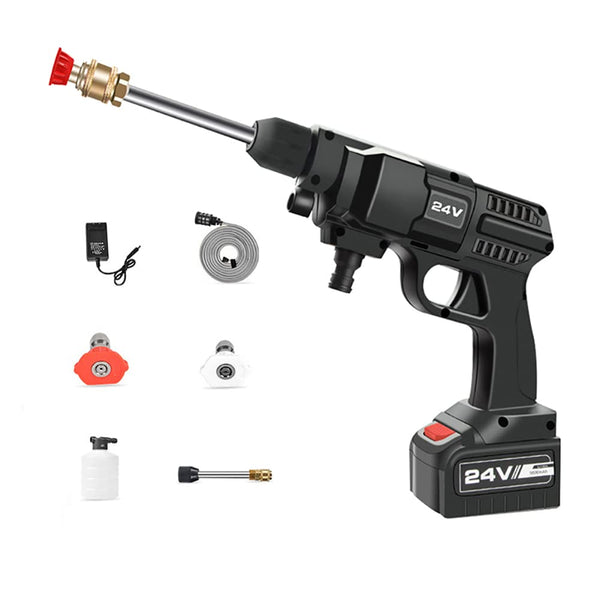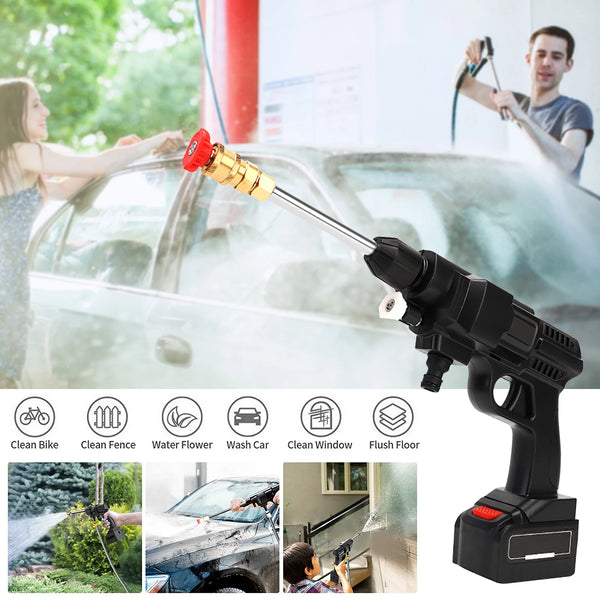 The Cordless Water Pressure Gun is a versatile tool that provides a powerful stream of water for various cleaning and washing tasks.
It operates without the need for a direct water source or external power supply, offering portability and convenience.
The pressure gun is equipped with a rechargeable battery that provides sufficient power for extended use.
It features adjustable pressure settings, allowing you to customize the water flow for different cleaning needs.
The Cordless Water Pressure Gun is ideal for tasks such as car washing, patio cleaning, garden watering, and more, providing an efficient and effortless solution for maintaining a clean and tidy outdoor space.