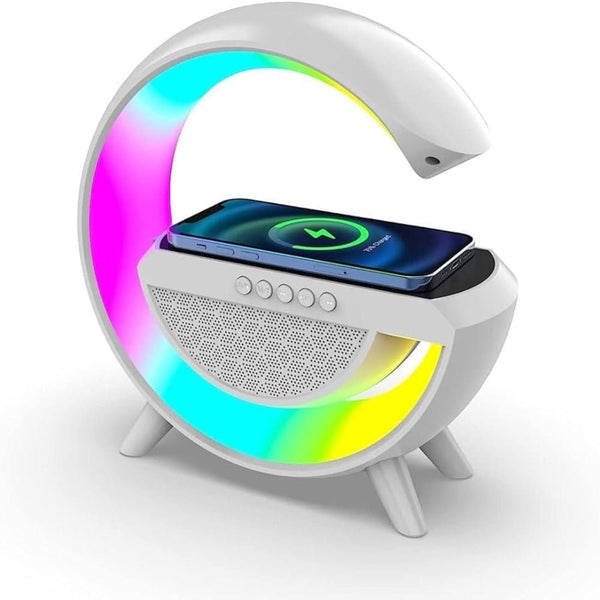 Wireless Charging: Say goodbye to tangled cords and cluttered charging stations.
High-Quality Sound: Experience room-filling audio with the built-in speaker. Connect your smartphone or tablet via Bluetooth to enjoy your favorite music.

Customizable LED Lighting: Set the mood with customizable LED lighting options.
Portable Design: The sleek and compact design of the Bluetooth LED Wireless Charger Speaker makes it perfect for any room in your home, your office, or even for outdoor gatherings.