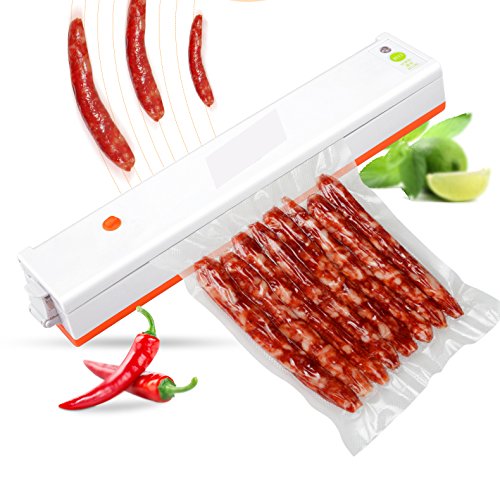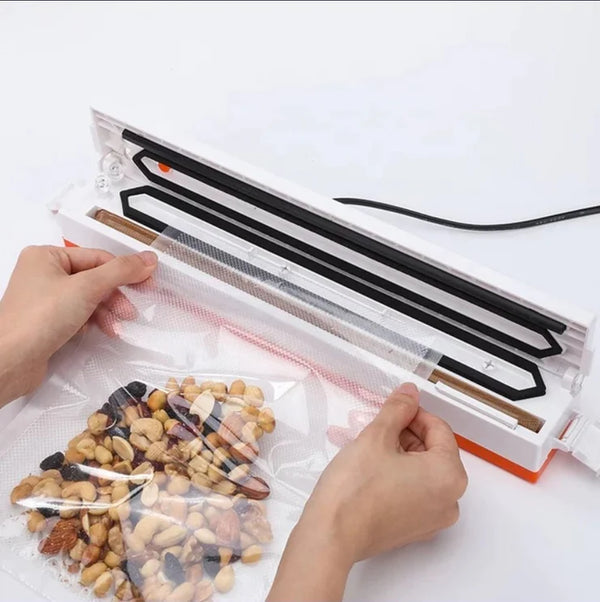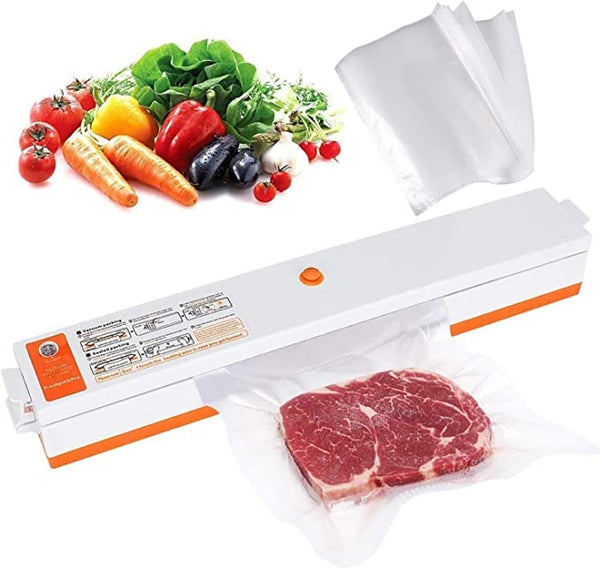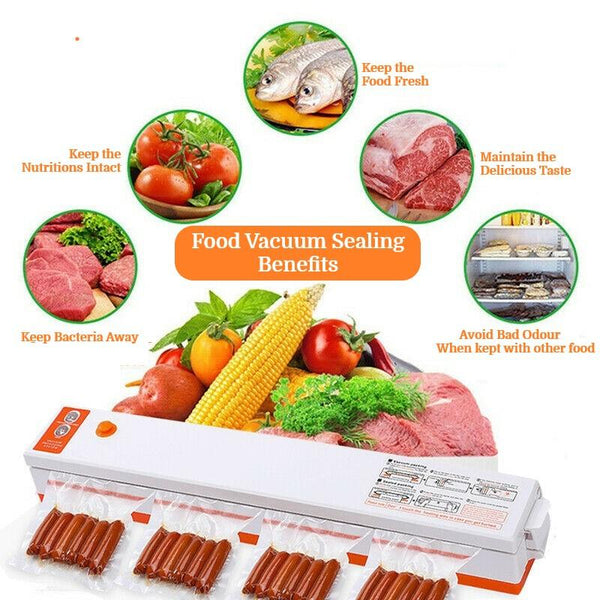 Dual-Purpose Food Saver: A 2 in 1 vacuum sealing machine that can be used as a vacuum packing and bag sealer equipment. The equipment comes with a strong suction that helps preserve food as; vegetables, meat, fish, fruits, corns, chips from air and moisture loss allowing the food to remain fresh for long.

Safe and Longer Food Storage: The vacuum sealing process of the food sealer machine prevents the growth of bacteria keeping the food fresh and safe for up to five times longer.

Compact Food Storage: Leave your rotten food worries behind as the sealer offers a convenient and economical food storage solution. Whether you are stocking your weekly groceries or meals in advance for the week ahead. The sealer lets you store food safely and conveniently in a compact manner.

Added Benefits: The sealer also enables vacuum storage of important paperwork to preserve their condition, and also keep valuables as easily oxidized jewellery.