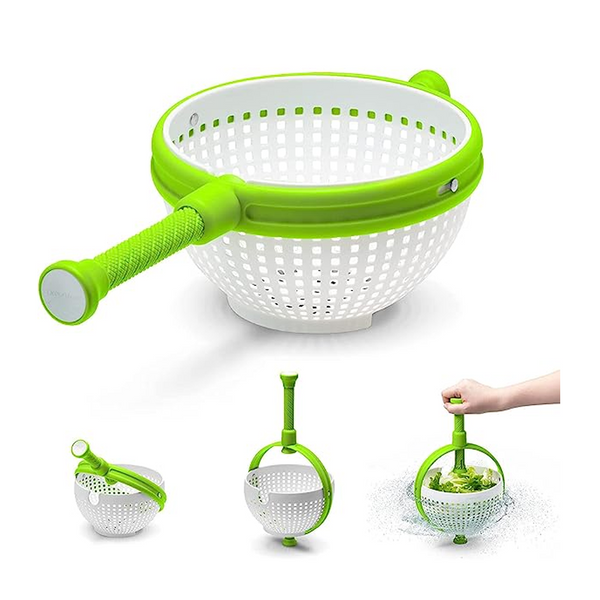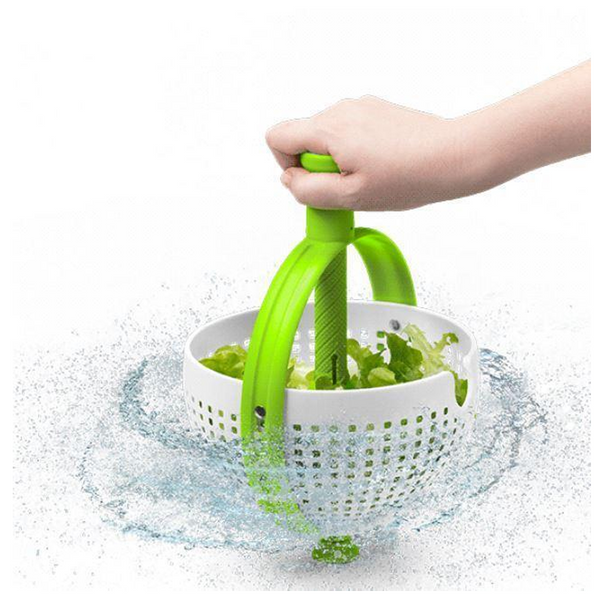 SPNNING COLANDER that turns into an in-sink salad spinner to wash and dry salad leaves, vegetables, berries and more – right in your sink!
Salad spinner, colander, and strainer in one, perfect for spin-drying salads, vegetables, berries, grapes, pasta, and more.
Large capacity (3 quart / 12 cup) basket has overhang sides to keep food in and stop it from spinning out.