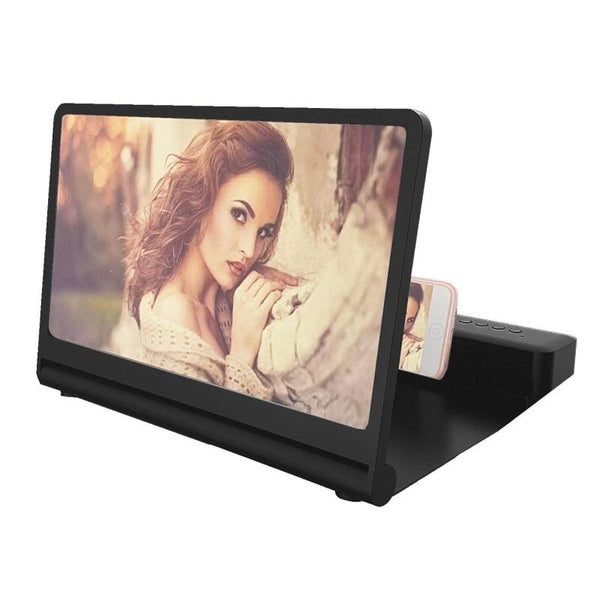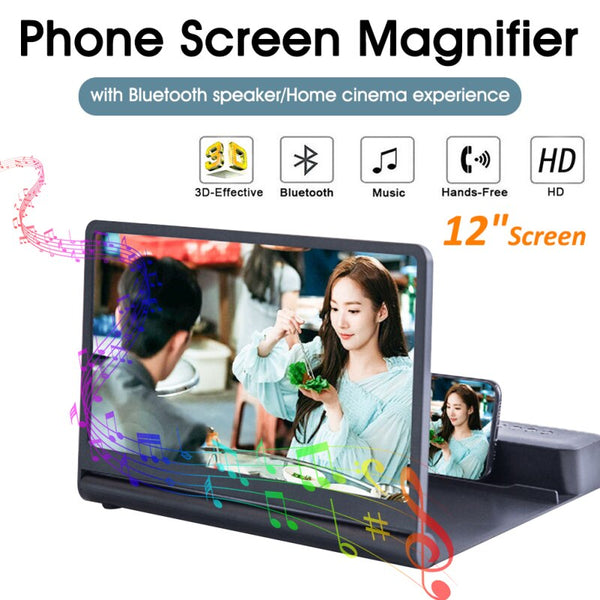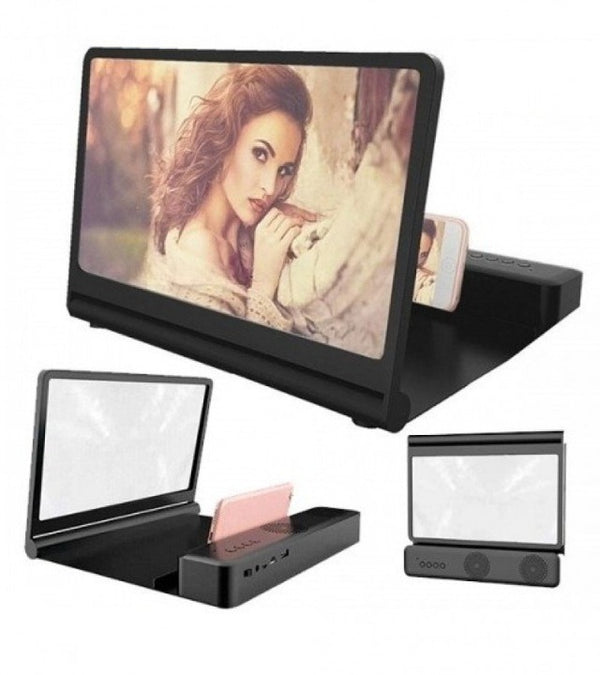 12'' 3D screen magnifier can magnify the screen of your mobile phone by 2-4 times, which is completely suitable for the curvature of the human eye, making it more comfortable to watch.

 The screen magnifier can reduce visual fatigue and discomfort caused by focusing on a small screen and low sound, and can effectively reduce radiation.

Our smartphone screen amplifier with bluetooth speaker is the perfect solution.

The screen magnifier works just like a phone projector screen, effectively doubling the size of your screen so you can enjoy movies and videos on your smartphone to the fullest in HD.