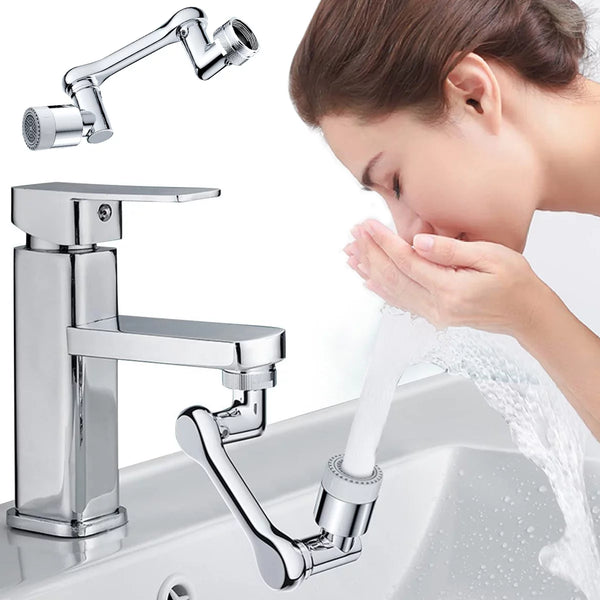 1. Healthy water saving
Our faucet aerator has four layers of filtration to remove impurities, which is healthy for you and saves water and money compared to other standard air bubbles.
2. Foldable
Our robotic arm 1080 degree swivel faucet aerator can be folded for storage, you can easily rotate the faucet to the direction you want, more convenient for washing your face and gargling.
3. Dual function water flow design
Power Spray Shower Mode: Rinse mode has high water pressure for quick dishwashing and stain removal, and also saves water.
Foam Flow Mode: It produces a soft feel and splash free water flow for hand and face wash.
4. 2 water flow modes
This faucet aerator has 2 water flow modes for gentle bubble flow and powerful spray shower
5. Easy to install
If your faucet is male, connect directly. If your faucet is female, use an adapter to connect it.