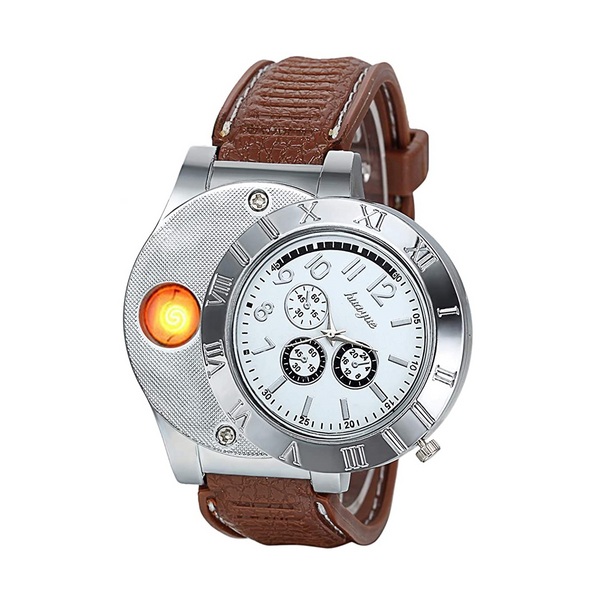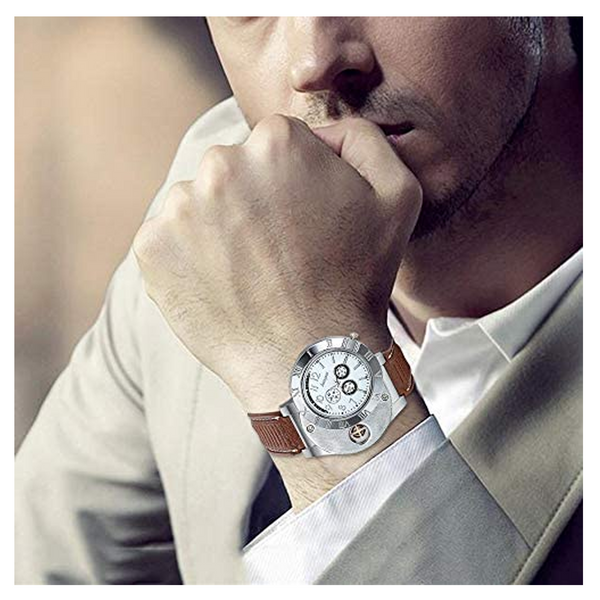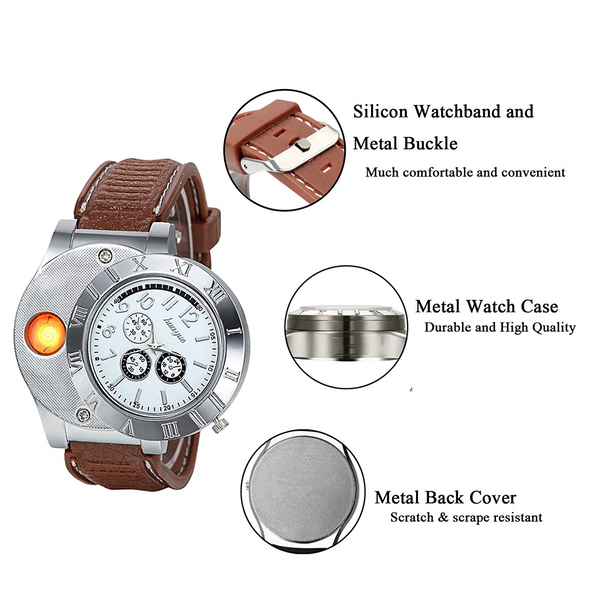 The Lighter Watch is a unique accessory that combines the functionality of a watch with a built-in lighter.
It features a sleek and stylish design, resembling a regular wristwatch, but with an integrated lighter mechanism.
The lighter watch is typically refillable, allowing you to easily replenish the fuel for continued use.
It offers a convenient way to light cigarettes, candles, or other items on the go without the need for a separate lighter.
The lighter component is usually discreetly hidden within the watch, ensuring both functionality and discretion in one accessory.