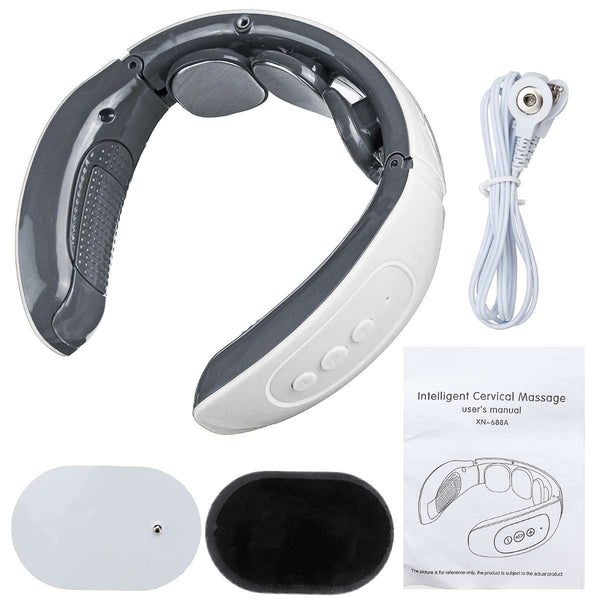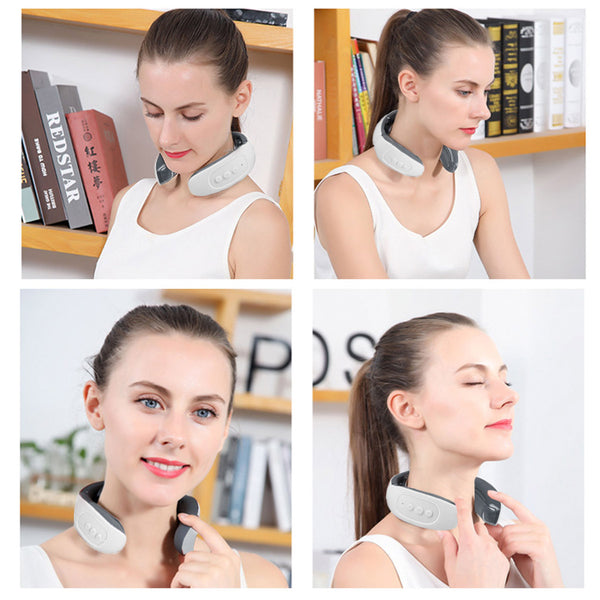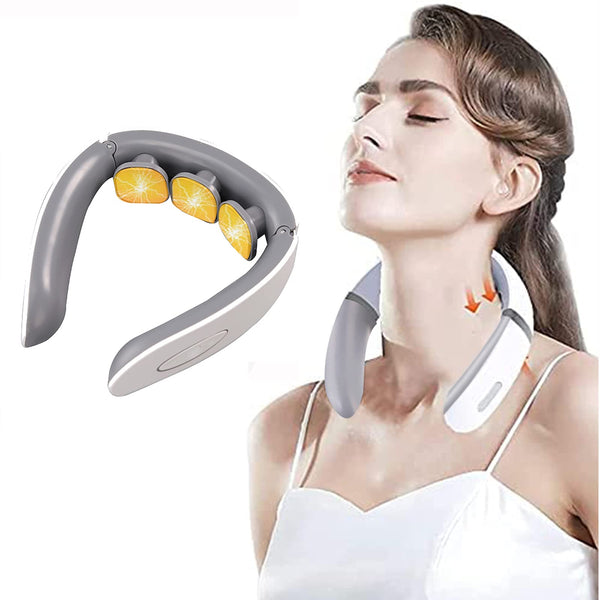 ●Adjustable Mode & Intensity
With 4 modes transferable and 5 kinds of intensity adjustable, you can choose any mode or intensity according to your need.

●Magnetic Effect
The built-in magnetic can massage human acupoint, which can balance the nervous system, improve the oxygen supply, macrocycle and the nutrition status of the tissue cells.

●Electric Pulse Massage
It can stimulate repeatedly nerve acupoint to promote metabolism, relax muscles and eliminate soreness etc.

●3D Intelligent Fit Technology
You can easily adjust electrode according to your neck curve. Three ring veneer, 360°intelligent floating.

●Electrode Patch
It combines a variety of massage techniques in traditional Chinese medicine, promoting blood circulation, massage coverage more widely.

●Ergonomics Design
The massager adopted U shape, is in accordance with the streamline and ring-type design of human neck cervical. What's more, the neck strap can be adjusted to 160°, you can adjust it freely.

●Wide Applications
The massager can be used on neck, back, leg and waist etc, applicable for the whole body.