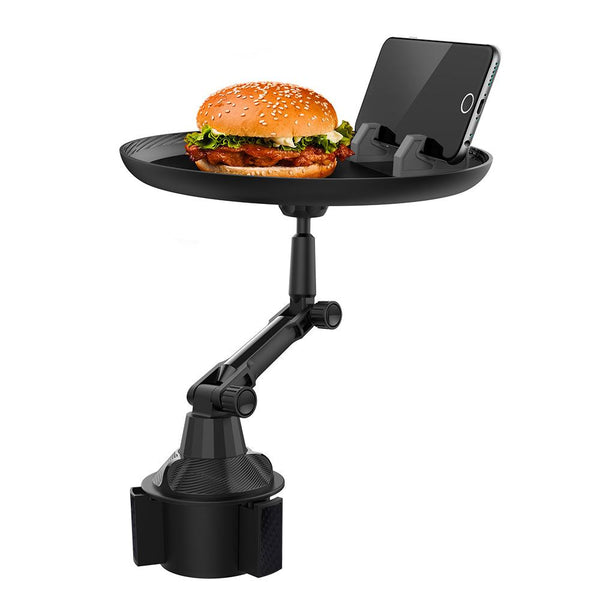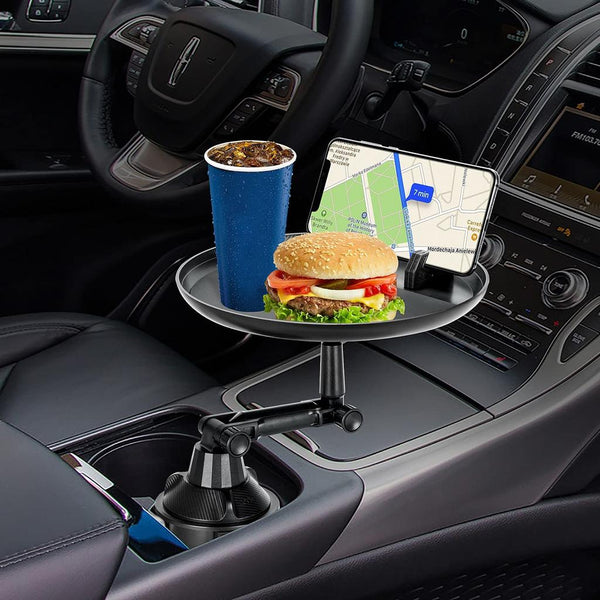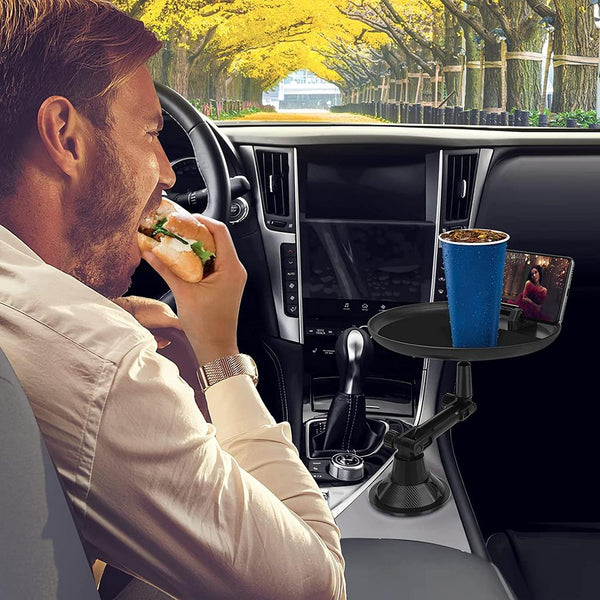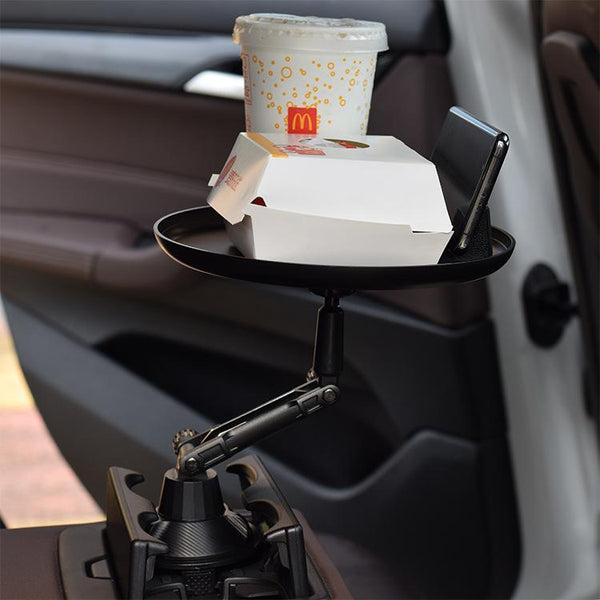 THE PERFECT COMPANION FOR YOUR RIDE: Eating lunch in the car? We've all been there. Stop juggling your burger and fries on your lap and enjoy your meal comfortably with our car table when safely parked in your vehicle.

MULTIFUNCTIONAL SPACE SAVER: With a 9" surface for your meal or other items and a padded smartphone stand (great for enjoying a show when eating), our car cup holder tray will add practicality to your vehicle while keeping it organized.

UNLIMITED ADJUSTABILITY: Designed with 360° swivel capabilities and a jointed arm, our cup holder table will allow you to adjust the table to the perfect position or, swivel the tray back and forth between you and the passenger.

UNIVERSAL COMPATIBILITY & SECURE MOUNT: Our cup holder tray will work with most vehicles. The car tray will securely mount onto cup holders 3"-4.1" wide without leaving behind scratches due to its rubber mounting points.